Livestreaming to social media platforms with Switchboard.
Switchboard is compatible with both native and non-native real-time messaging protocol (RTMP) destinations for maximum reach.
You'll get integrations with over 10+ encoders and 30+ destinations to make sure you're not missing any portion of your audience.
With Switchboard's ability to support multiple input encoders, it's simple to manage and stream multiple events at the same time.
Simply set up your workflows with your preferred encoders and destinations, and you're ready to wow 'em.
You can simultaneously stream to multiple platforms like Facebook, YouTube, Twitch, and Twitter, to name a few.
Multistreaming is one part of the equation, but with StreamShare, you're able to exponentially increase views by sharing your stream on your guests' channels.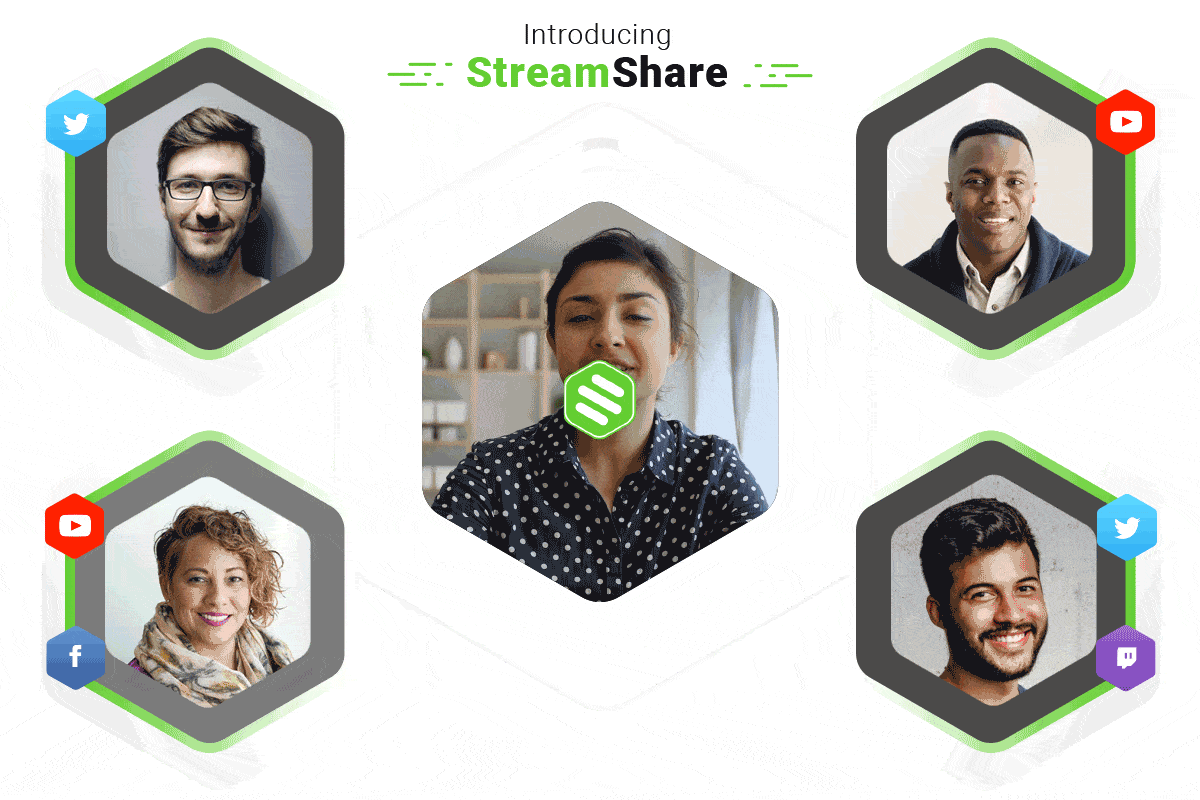 Use the StreamShare feature to maximize your viewership!
Get lifetime access to Switchboard today!