Prefinery grow your customers with incentivized viral referral
You'll have total control—there are no templates to work around and all the copy is customizable, letting you add text in any language.
Prefinery lets you add fields for personal information, multiple choice questions, GDPR/CCPA consent agreements, and more according to your own design choices.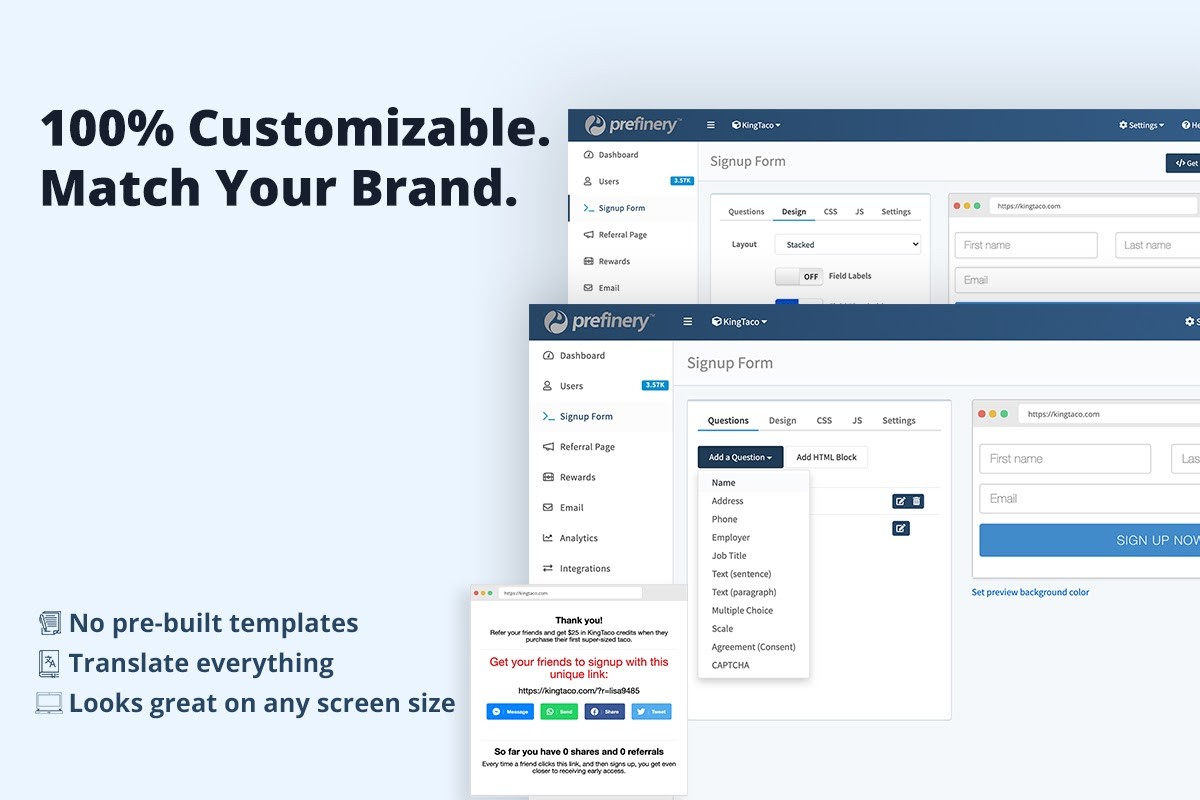 Customize the referral campaign to your own specifications for maximum branding opportunities!
Put those lead lists to use with behavior-triggered emails.
You can send welcome emails, opt-ins, rewards, referral reminders, and more when certain actions are registered.
You can search, sort, and filter by over 55 data points, including browser, operating system, location, and language details.
Prefinery also integrates with Zapier, webhooks, API, and even third-party analytics with a javascript snippet.
Get thorough analytics for information on key metrics like conversion rates, form impressions, and total referrals.
Get lifetime access to Prefinery today!