Ora 3 is the next-gen instant messaging and task management
Ora 3 lets you create channels for any topic, collaborate with partners, and add your clients to a channel for easy communication.
You can also use voice and video chat up to 15 people, with the option to share your screen for streamlined conversations.
Start a discussion thread inside any channel, plus send files and links without leaving Ora 3.
Make video calls with up to 15 people with the option to share your screen!
Skip the endless copy-and-pasting with task comments automatically transferred to your channel discussions.
All of your task comments are made into a discussion thread inside a chat channel named after that project.
That means that you can easily iterate on ideas without cramping up your task card. You'll save scroll time because the info is kept inside the task card.
Even better, team members can leave specific feedback on images, videos, PDFs.
Task comments are automatically made into threads in your chat for easy reference.
You'll be able to see tasks from different projects assigned to you or your team.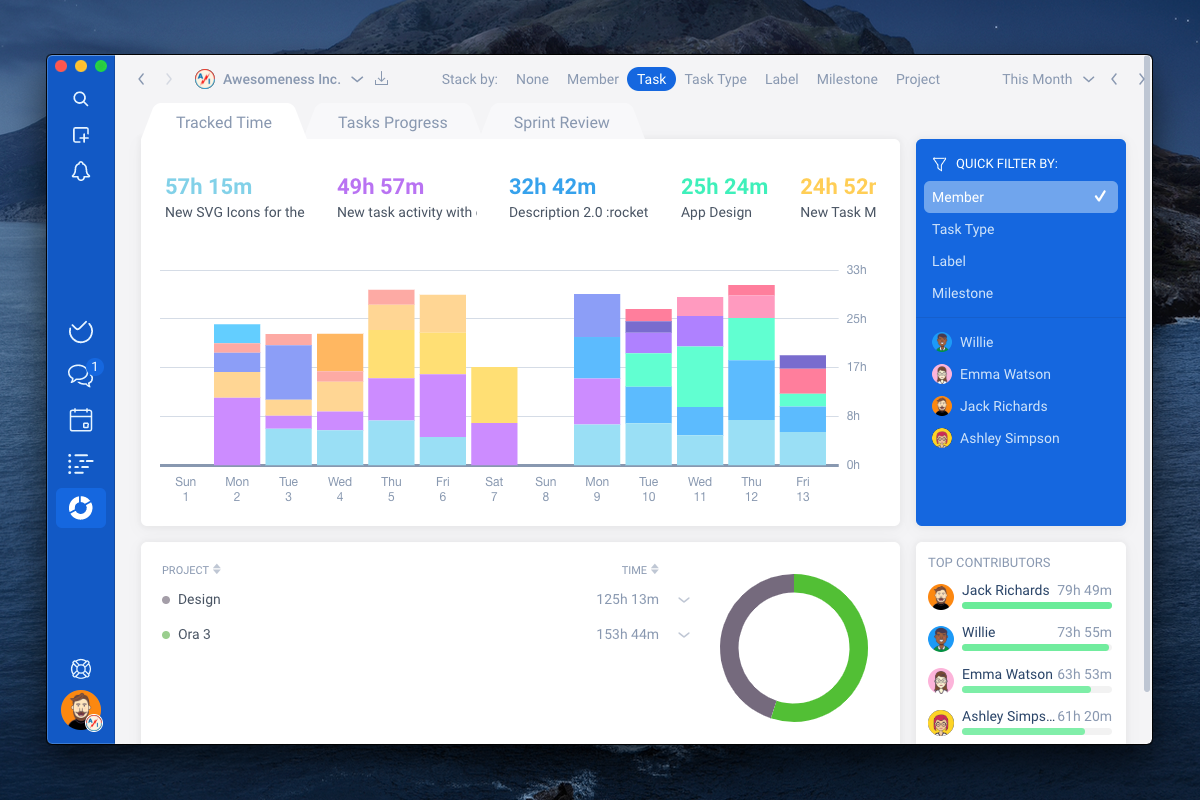 Use the time tracking features to set task timers and analyze what tasks and projects are getting the most attention!
Ora 3 will fit into your ecosystem without a hitch, too.
It's got a public API and it integrates with Zapier, allowing you to connect to over 1,500 services.
The platform also features deep integrations with GitHub, Bitbucket, and GitLab, so you can reference or close tasks with Git commit messages.
No need to give up your precious Google Calendar either, since due dates and schedules can be connected in a jiffy.
Get lifetime access to Ora 3 today!