Quickly create an online quiz to capture the right leads with Marquiz
With Marquiz, you can choose from 11 different types of quiz questions that help your audience understand their needs.
Use text answers, images, options, number ranges, emojis, and more to learn more about your audience while they learn more about themselves.
Choose from 11 different types of questions to create a quiz that helps your audience determine their needs.
Use logic branching to ask relevant questions based on the user's previous responses, so you'll serve quiz questions that actually make sense to each person.
Set logic branching criteria to jump to specific questions based on previous answers.
To boost quiz completion rates, you can use conversion triggers to add some rewards for those who finish.
Motivate users to take your quiz by adding ascending and descending discounts, free downloads, and other bonuses that are made available at the very end.
Then, activate a two-step contact form to capture their contact details before you send the incentive.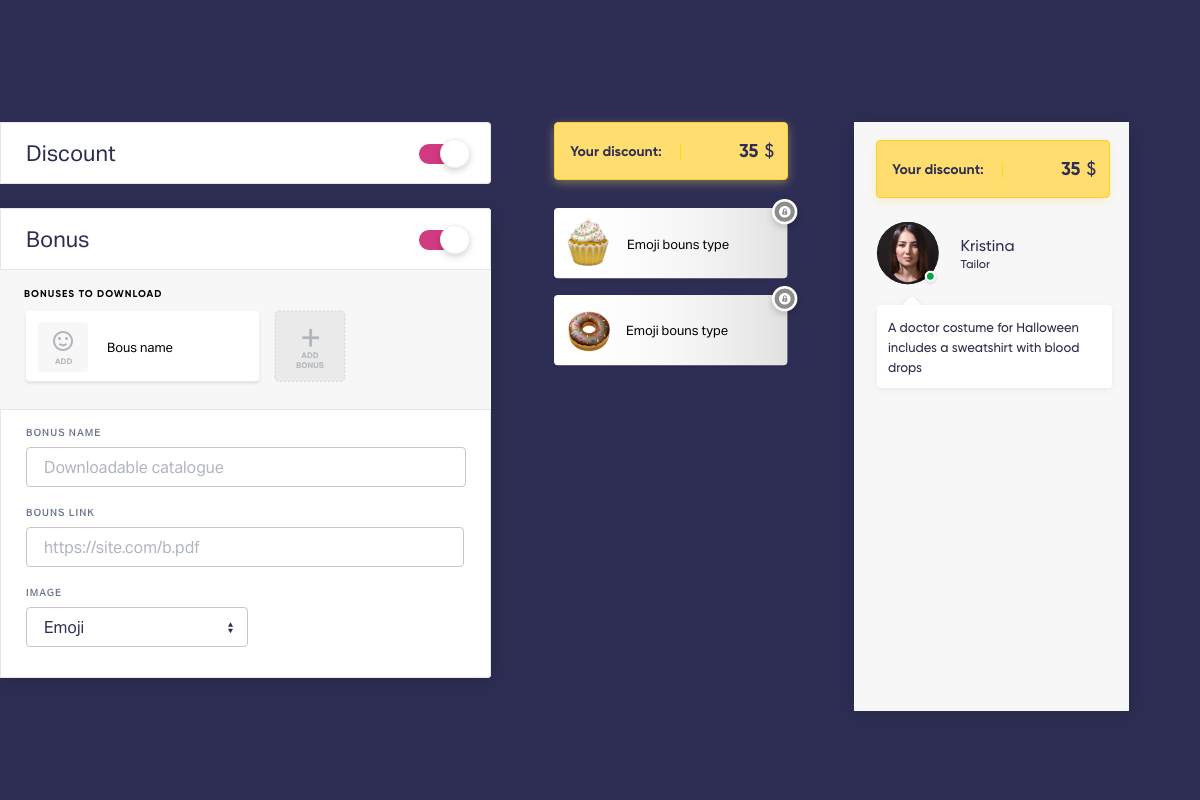 Incentivize users by adding discounts, free downloads, and other bonuses to the quiz.
With tons of customization options, you can create a unique quiz that matches your brand's style.
Customize your quiz in the quiz editor with ready-made templates and themes built for various niches, from legal services to children's clothing.
Once the quiz looks good, you can install it on your site or create a simple landing page on Marquiz that links to your own domain.
Install your quiz directly on your site, provide a direct link, or create a landing page right on Marquiz with your own domain.
Marquiz offers custom online quizzes with personalized results, so you can bring in more qualified leads and the right customers.
Get lifetime access to Marquiz today!