Crello Pro is an easy-to-use online design editor to speed up the design process
With Crello Pro, you can easily start your design by selecting from one of 50+ template formats.
No more staring at the blank page.
Choose from over 30,000 templates for any occasion, and create original content for your social media feeds, website, and all other branding and marketing assets.
Just grab your perfect template and apply Crello's customization tools to make it your own.
Dive straight into your design with thousands of ready-made templates for any occasion!
Crello Pro lets anyone tap into their inner graphic designer.
Use one-click tools to choose fonts, edit text, and even customize the appearance of the text box. No more cookie-cutter designs!
Crello Pro boasts over 250 fonts to choose from. And if you still can't find the perfect one, it's easy to upload your own in a few clicks.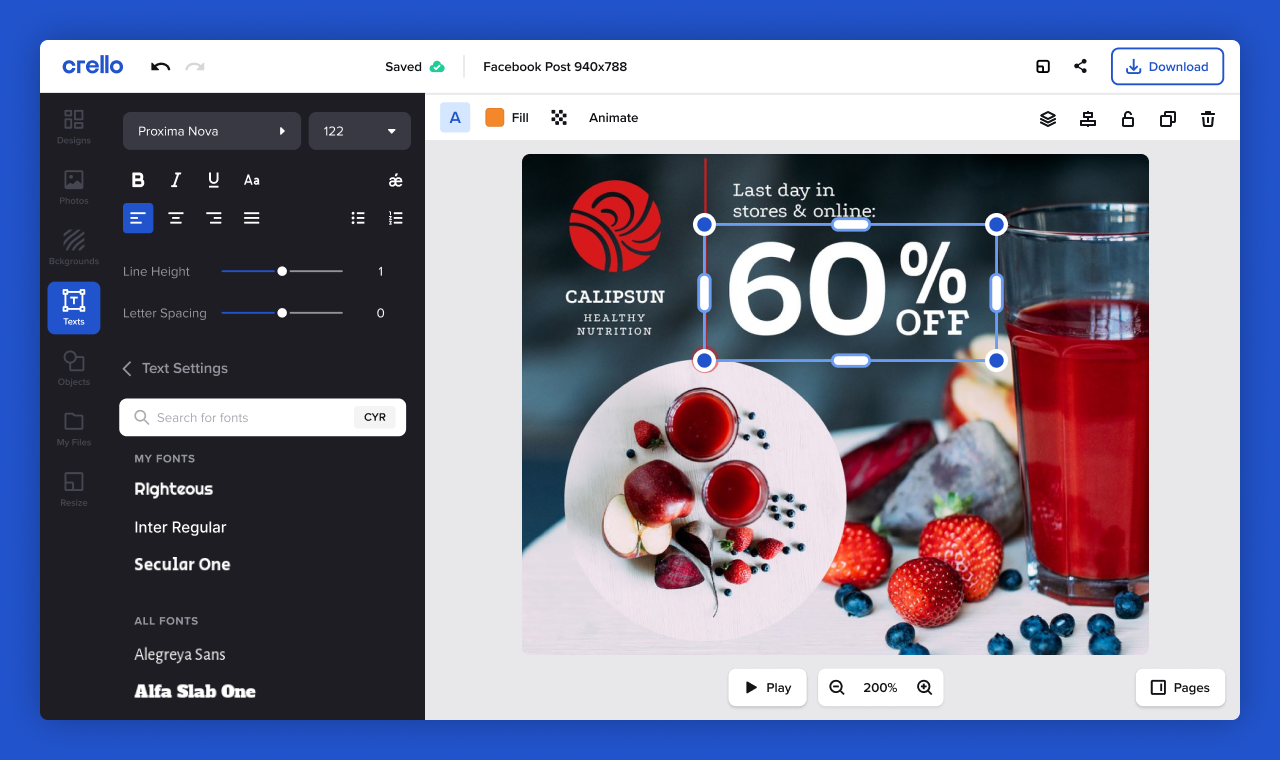 Choose from over 250 fonts and customize by size, line height, spacing, color, and more.
Crello lets you customize without borders: tweak existing templates or create your own from scratch.
Show your true colors by changing the background color of any graphic in a single click, using preset or custom palettes.
The online editor is packed with simplified editing tools and features, from color swatches to shapes & lines to text boxes, and so much more.
Plus, you can choose from millions of Crello's professional images—or upload your own.
Find the best option among millions of photos within Crello's built-in media library!
Sometimes static images just don't cut it.
If you want to bring your visuals to life, Crello's animation tools let you create dynamic ads, social media posts, and other graphics.
You can even make multi-page animations and add animated text to your designs!
Set more great things in motion, with your choice of animated graphics.
Crello Pro lets you add beautiful animated graphics to make your content come alive.
Video is a popular tool for digital marketing. But why should you have separate tools for editing short videos and editing graphics?
Crello Pro gives you the tools to do it all in one place. Use Crello's simple video editing toolkit to add text, animations, and graphics to your next video ad.
Select from 50,000 breathtaking, free video clips or upload your own.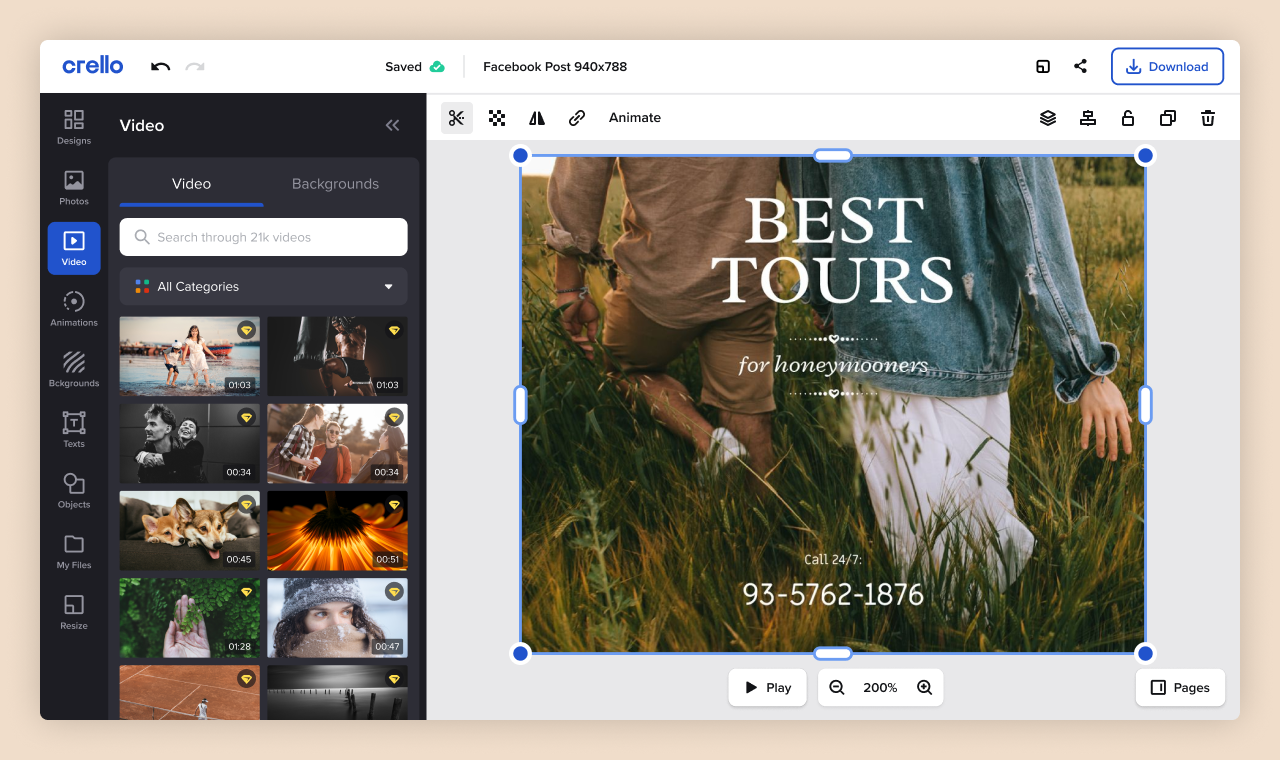 Crello's simple video toolkit makes it easy to add text, animations, and graphics to your video ads.
Crello Pro makes it easy to be proud of the content your business publishes every day.
From graphics to video, you can design professional content that looks stunning across all your customer touchpoints.
Don't drag your feet. Drag-and-drop your next eye-catching design.
Get lifetime access now!