Connect with site visitors via call, chat, email, and more from Callback Tracker
With Callback Tracker, compatibility is not an issue.
This application works with any website, and you'll be finished with installation in a matter of minutes.
Forget about constantly updating your contact number or guessing at country codes or call instructions.
You'll get phone calls, live chat, SMS messaging, and email all from one tool.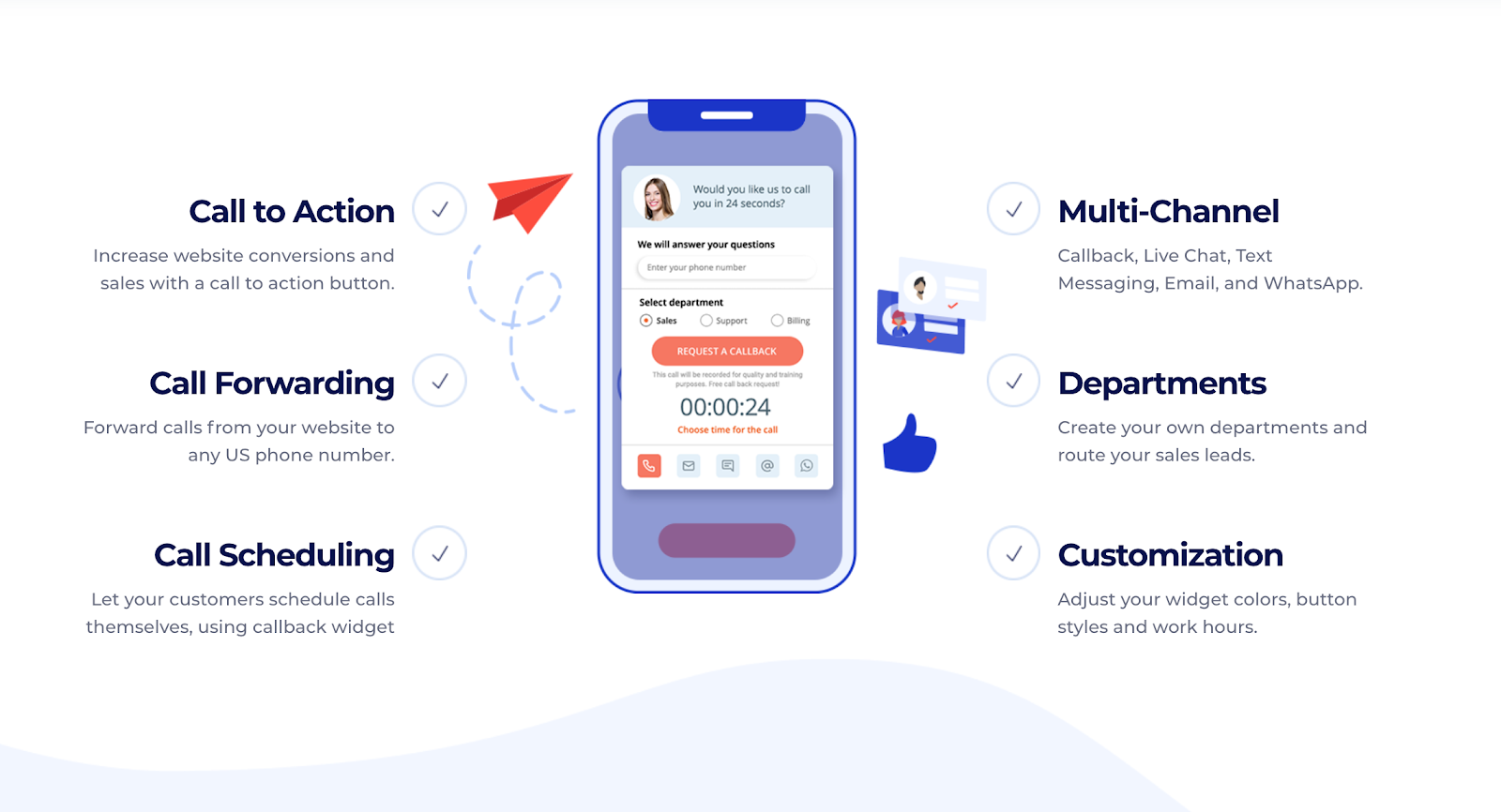 Use Callback Tracker on any website to access phone calls, live chat, SMS, and email communication.
With all of your new communication channels, you need a system to keep track of everything.
The dashboard is where you'll find a comprehensive overview of all your communication, stored in chronological order.
You'll be able to easily flip between emails, text messages, and chats to make sure your customers are getting the support they need.
Callback Tracker even lets you listen to the recording of all your calls, so you'll have the information you need to keep improving your service and support.
Access the dashboard to check call logs, text messages, chats, and emails, plus listen to call recordings!
The robust live chat feature allows for real-time communication with visitors.
Segment the calls by department to route traffic to technical support, customer service, questions for the CEO, and any other channel that needs a little more specific knowledge.
Visitors will appreciate not being bounced around to different departments, and you'll save time and energy sorting through queries.
Funnel traffic to specific channels to streamline the live chat experience for both visitors and support.
Callback Tracker makes sure that you're not constantly waiting by the phone to receive calls, either.
Customers can schedule a call at any time, and you can get connected in as little as 24 seconds if they need immediate assistance.
Plus, you'll instantly see which page the customer requested the call from, giving you an idea of what to expect when you hop on the line.
Call scheduling lets you connect with customers without worrying about missing calls.
Integrations are a cinch to set up right out of the box.
Callback Tracker works with Zapier, Salesforce, Google Analytics, WordPress, and more to fit nicely into your ecosystem.
You'll also be able to link email requests to SendFox, phone call requests to your calendar, and SMS requests to the customer record in Salesforce.
Callback Tracker is the missing piece to your business operations and customer messaging.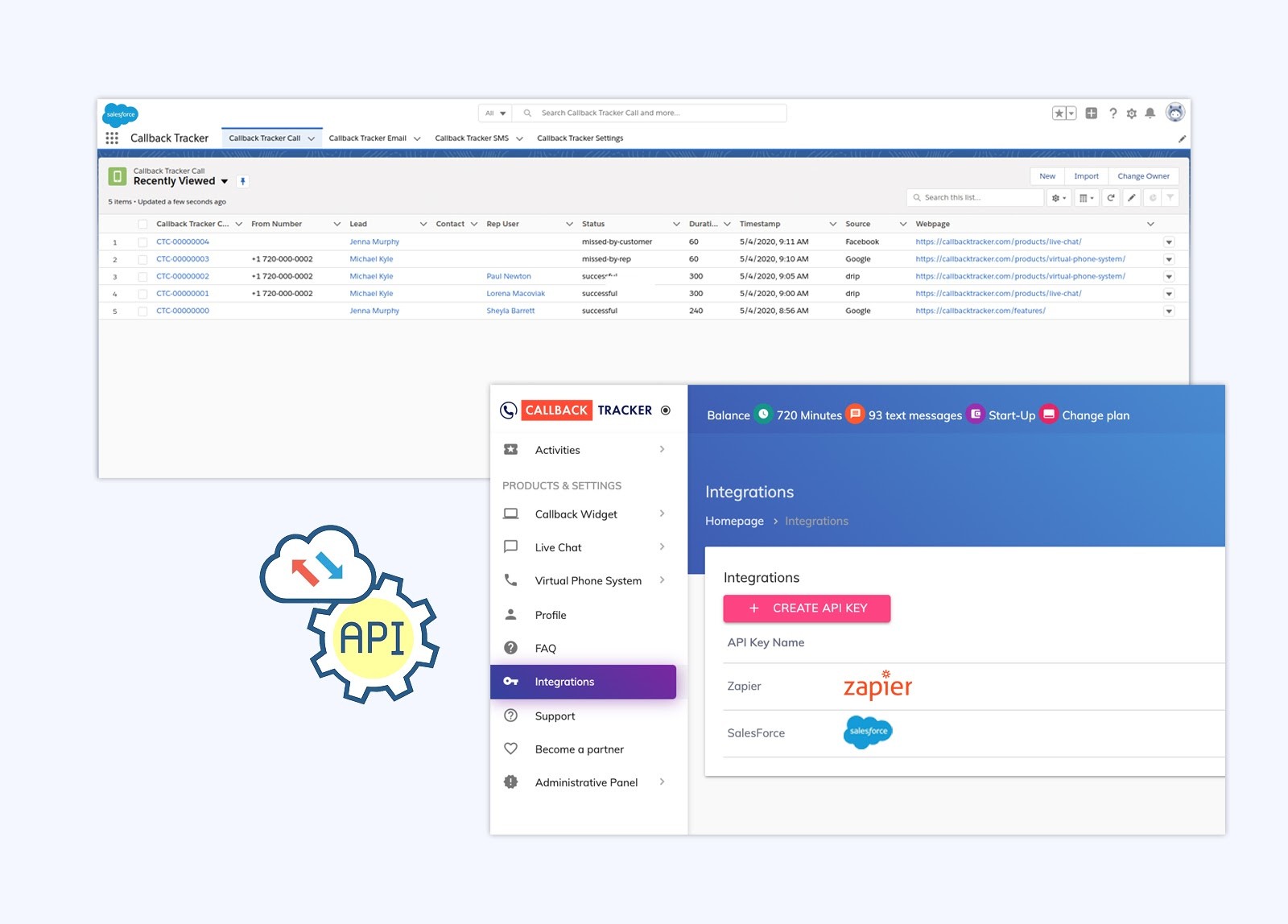 Integrate with Zapier, Salesforce, Google Analytics, WordPress and more right out of the box.
Getting your visitors the support they need is difficult enough without having to switch tools to manage phone calls, messages, and emails.
Callback Tracker handles all avenues of customer communication, and seamlessly integrates with other tools and platforms.
Get lifetime access to Callback Tracker now!